Save Your Plastic Containers
If you don't have any soda bottles handy to create your own mini greenhouse, you can also use plastic to-go containers from restaurants. Plastic clamshell containers are the perfect place to get your seeds started.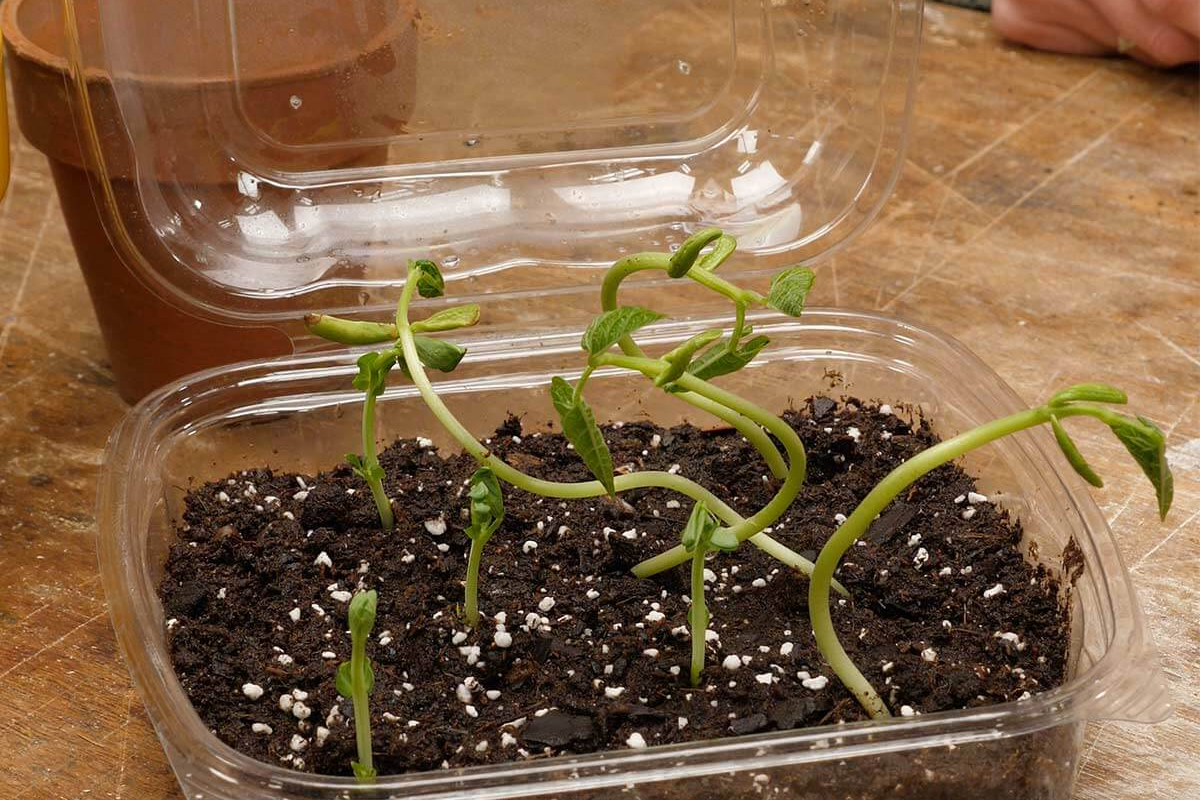 Wash your container thoroughly after you finish your food and fill the bottom with soil. Then place your seeds inside with enough space between them for each seed to grow. Close the container and set it near the window where it can soak in the sun. The plastic container keeps moisture locked inside while still allowing sun and warmth to reach your plant. Your seeds will sprout in no time!