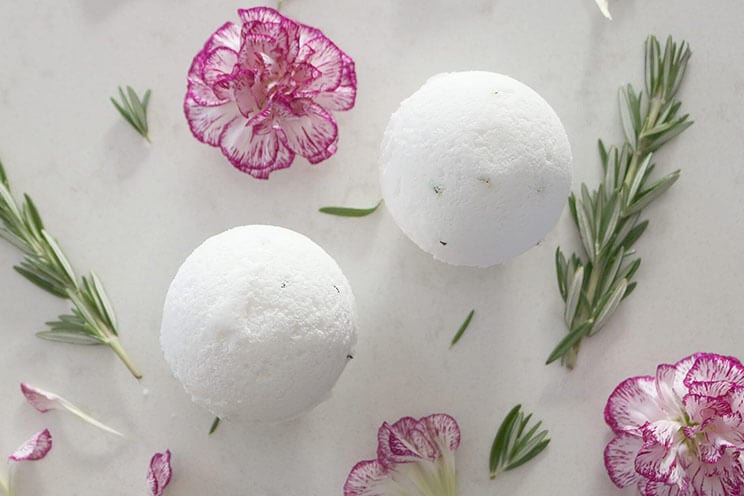 Muscle Relief Bath Bomb Recipe
Tools
Spray bottle filled with water
Medium glass bowl
2 Metal bath bomb molds
Ingredients
1/2 cup baking soda
1/3 cup Epsom salts
2 T cream of tartar
2 T coconut oil, melted
1 t peppermint oil
1/2 t fresh rosemary, chopped (optional)
Instructions
Start by combining dry ingredients and chopped rosemary in a medium glass bowl. Whisk to blend. Whisk in coconut oil and peppermint oil.
Using a spray bottle, spritz water to moisten mixture as you stir. The mixture should be crumbly, but hold when squeezed.
Use a spoon to scoop mixture into bomb molds or ice cube trays. Press firmly. If using a bomb mold, overfill each side slightly before putting together. Allow to set at least 4 hours in a cool, dry area.
Loosen bombs from molds and place in warm bath water to dissolve.