How to Make a Shamrock Wreath – DIY St. Patrick's Day Decor Idea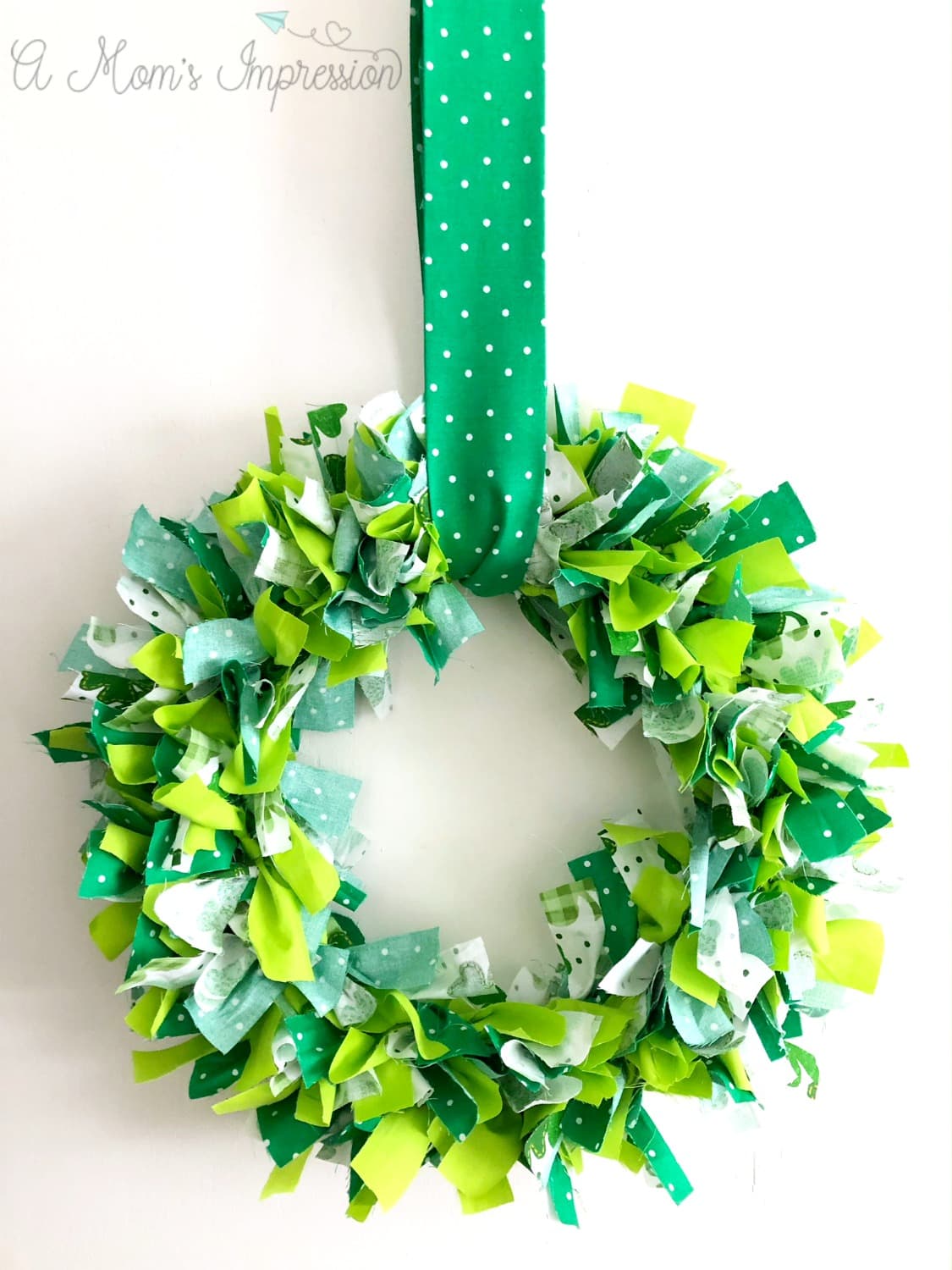 This project was a bit time consuming, but it wasn't hard at all. You can get your kids involved and make it a fun family project.
DIY Shamrock Wreath
Shamrock Wreath Supplies
1-yard green polka dot fabric
1-yard shamrock fabric
1-yard lime green fabric
1/4" yard green polka dot fabric
12" wire wreath frame
Scissors
Iron/ironing board
Measuring tape
How to Make A Shamrock Wreath For St. Patrick's Day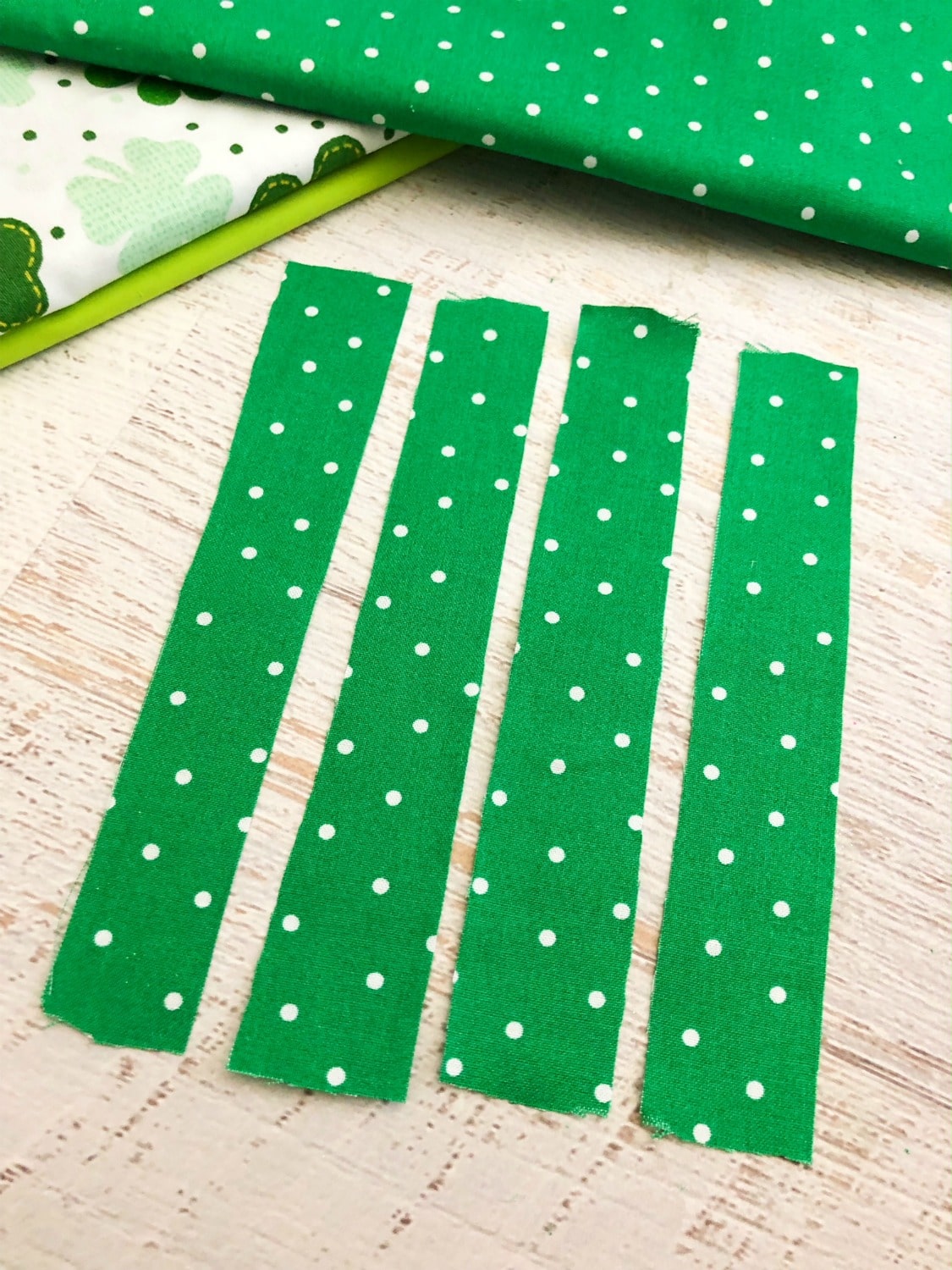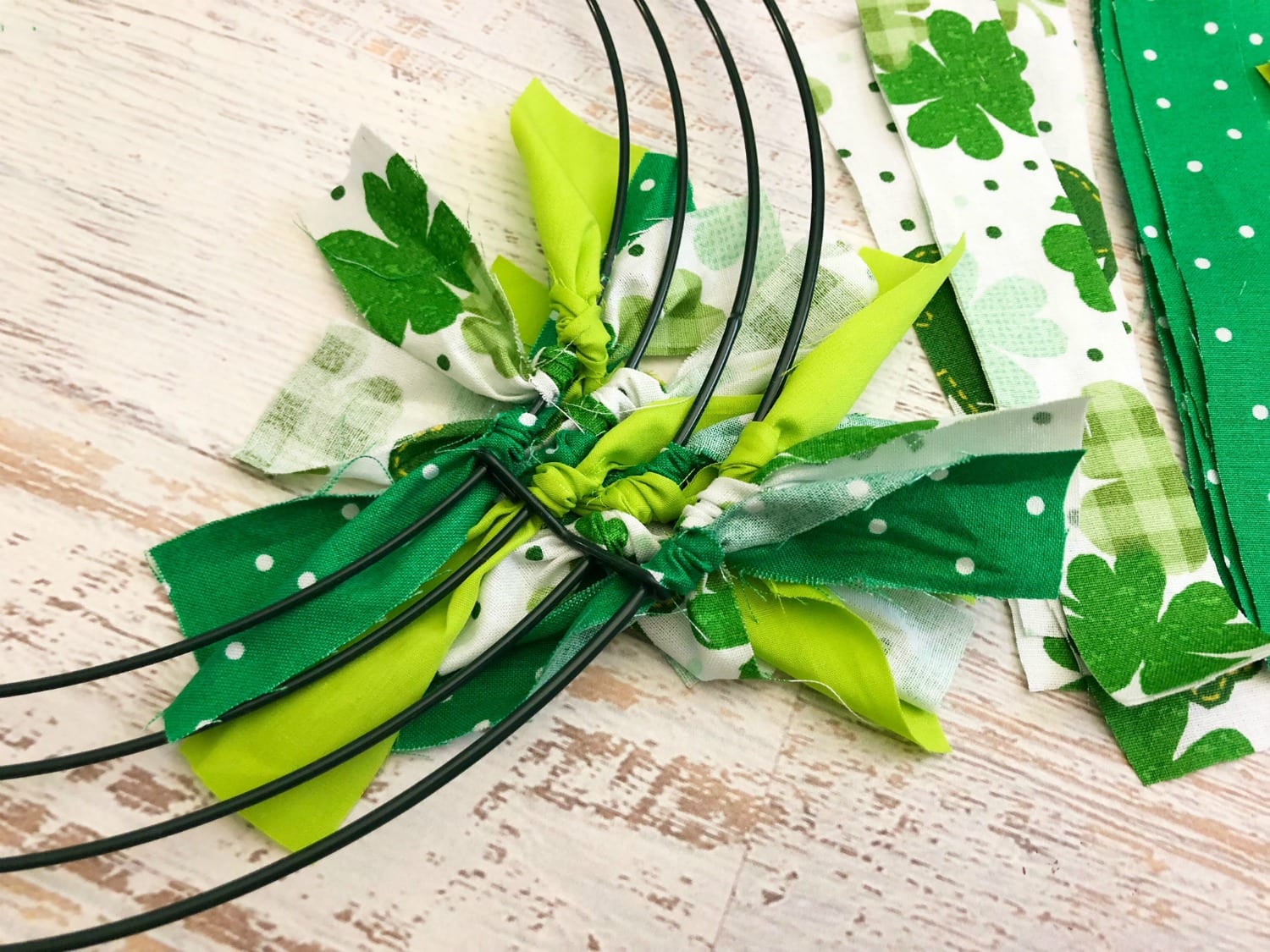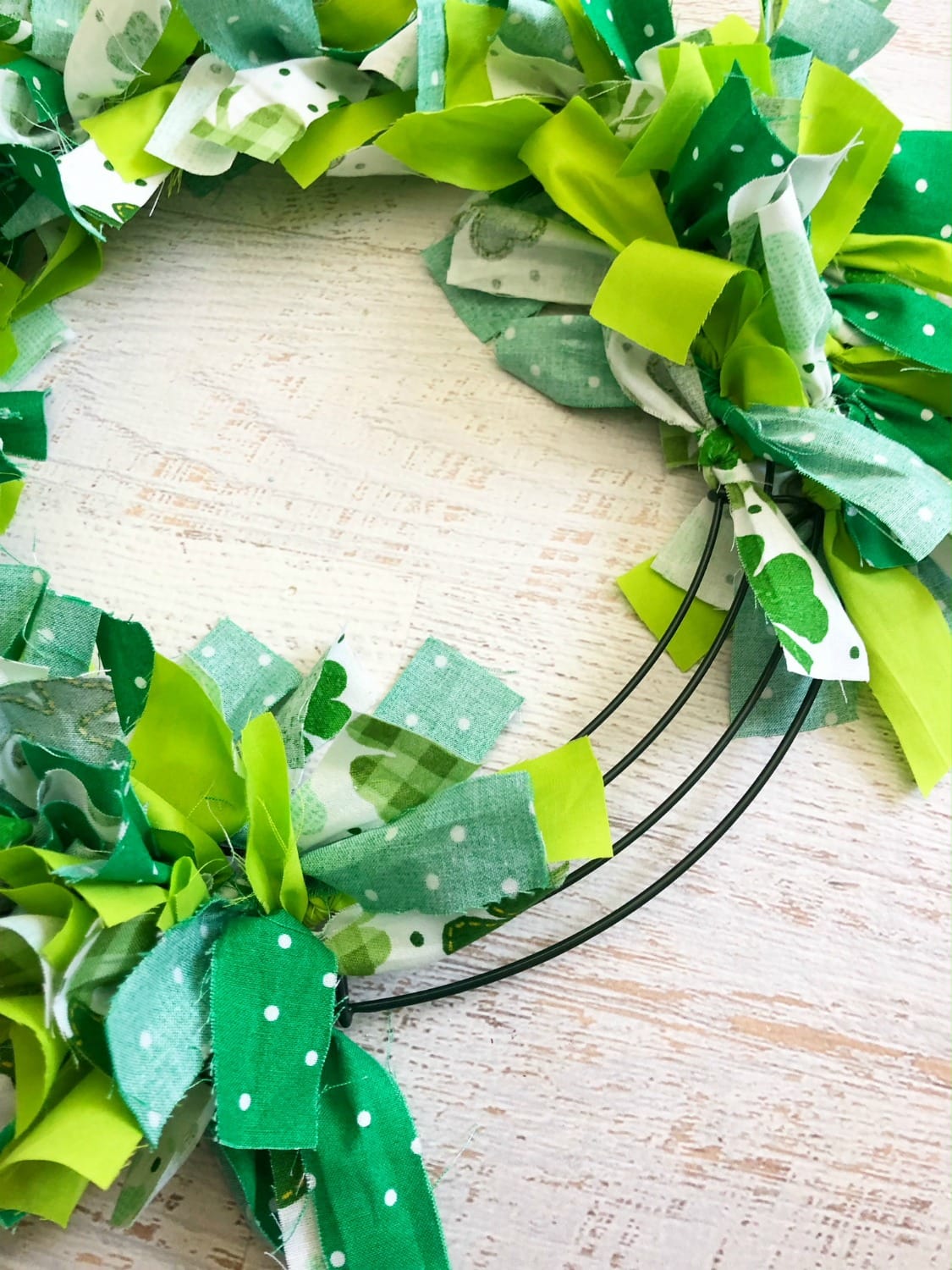 1. Measure and cut your 3 yards of fabric into 1.5" x 7" strips of fabric.
2. Tie on strips of fabric on your wire wreath in a pattern (green polka dot, shamrock, lime green) one at a time starting on the outer edge and working your way in.
3. Keep tiring your fabric strips on in a pattern once section at a time.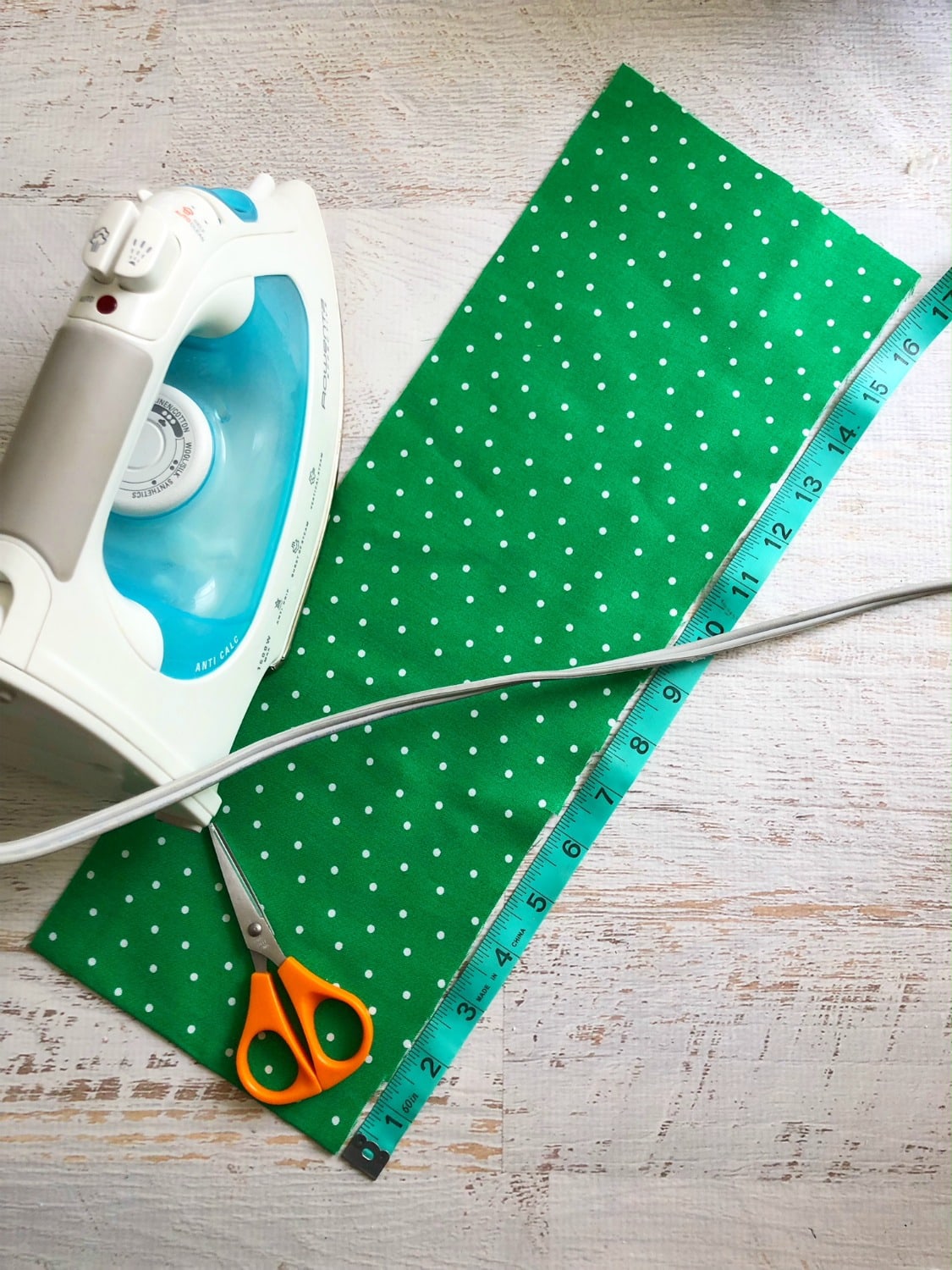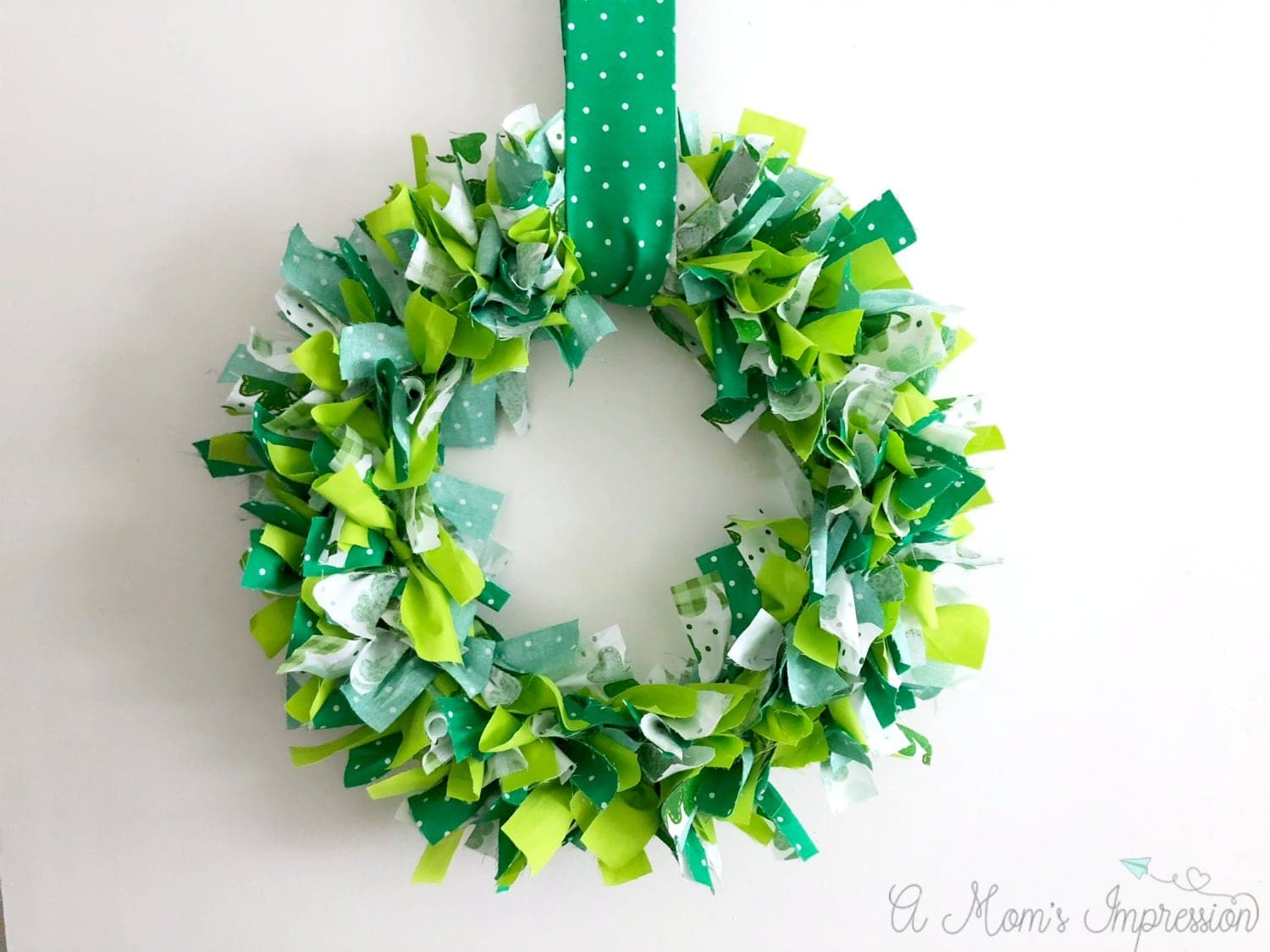 4. When your wreath is full cut a piece of fabric that is 34" x 7" from your 1/4" yard green polka dot fabric.
5. Fold the vertical sides in and iron in place making the fabric look like a strip of 3" wide ribbon.
6. Place your strip of fabric through the center of the wreath and tie the ends into a knot. Pull the knot behind the wreath and your wreath is ready to hang.
Pin for Later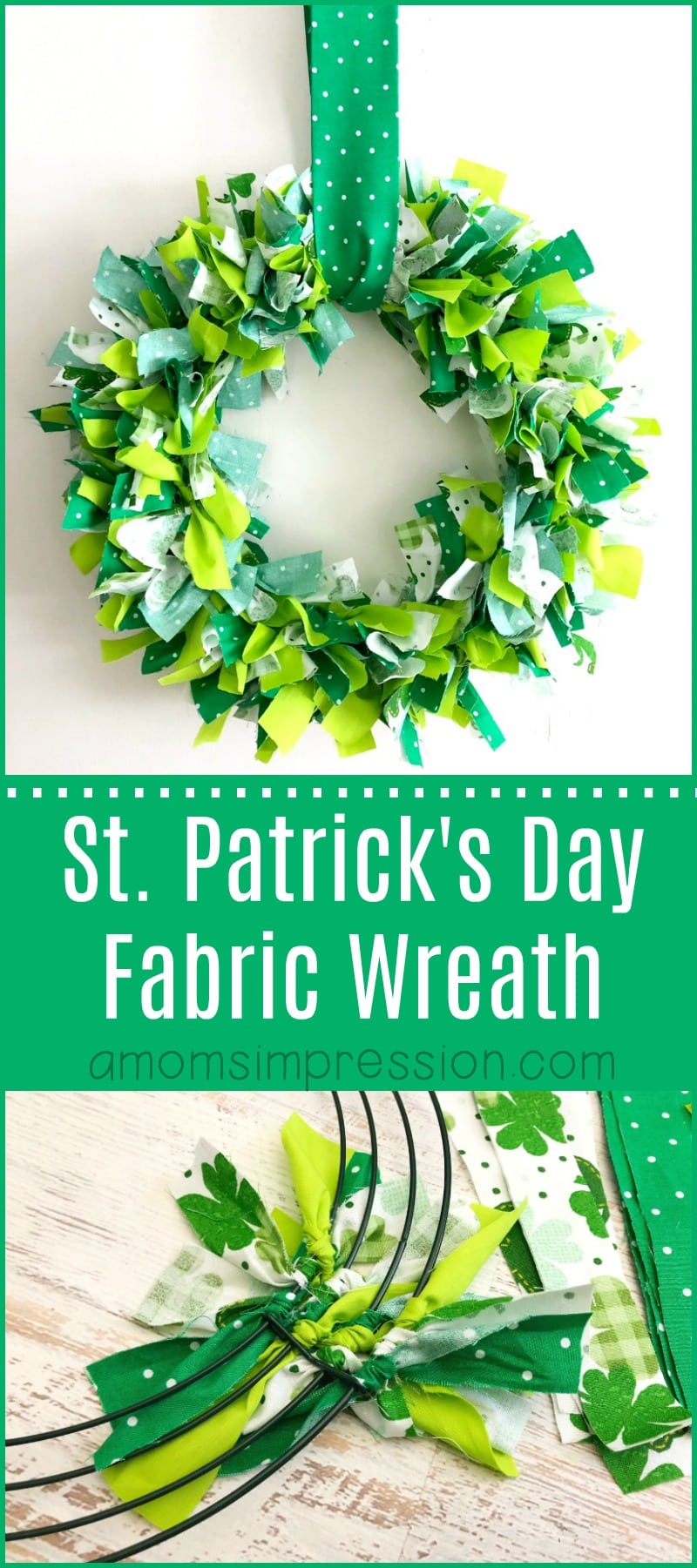 About Mom
Copyright ©2020, A Mom's Impression | Recipes, Crafts, Entertainment and Family Travel. All Rights Reserved. Design by Pixel Me Designs We use cookies to ensure that we give you the best experience on our website. If you continue to use this site we will assume that you are happy with it