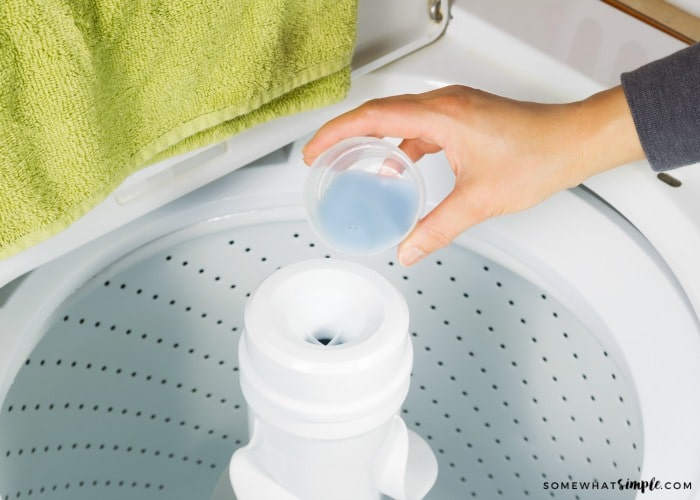 It's recommended that you clean your washing machine at least once a year, so it's a great task to add to your Spring Cleaning list! Our step-by step tutorial will make the process fun and stress-free! (Promise!)
We all know that cleaning a microwave can be a daunting task. It's a time consuming, smelly task and can require a lot of elbow grease to get the job done. But if you Steam Clean your Microwave it will be left smelling great and grime-free in no time!
If you've ever had to change a duvet cover, you know what a pain it is. But after watching this video on How to Put on A Duvet Cover from Crane and Canopy, you'll wash your duvet ten times more often! This seriously changes everything!
Here is a simple trick on how to clean your vents AND make them super easy to clean in the future.
You're only one hour away from having your kitchen appliances sparkling like new! Here is our step-by-step method on cleaning your microwave, dishwasher and refrigerator in 1 hour!
If your fridge needs even more TLC, here are 3 refrigerator cleaning tips you do not want to miss!
Learn how to clean the oven glass in an easy way that takes less than 20 minutes of your time!
Cleaning your stove can be a daunting task, but one that can really set the mood for your entire kitchen! Here is how to clean your stove in a simple way that involves ZERO chemicals and not even a whole lot of elbow grease!
How to clean your kitchen sink and why it is so important to stay on top of this simple task!
I really need to clean my dryer vent! This tutorial is a great reminder, from Pretty Handy Girl
How to clean your window tracks, from Ask Anna
How to remove candle wax from a wall or carpet! This cleaning tip will help you easily remove wax when it spills.