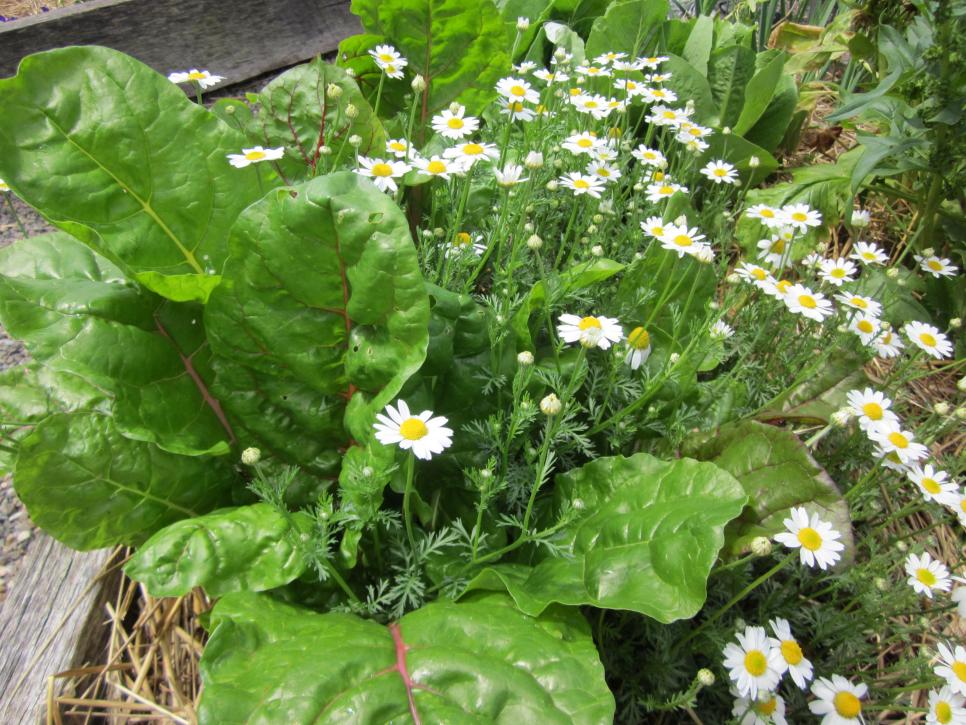 Swiss Chard And Chamomile
Companion planting is the practice of placing plants in the garden so that they help one another in some way, such as growing better, fighting pests or sheltering or supporting one another. Many herbs, including chamomile, attract beneficial insects like parasitic wasps or hoverflies. These insects attack chard pests, such as aphids. Other good chard companions: lettuce, beans, peas, cabbage. Do not plant with beets or spinach.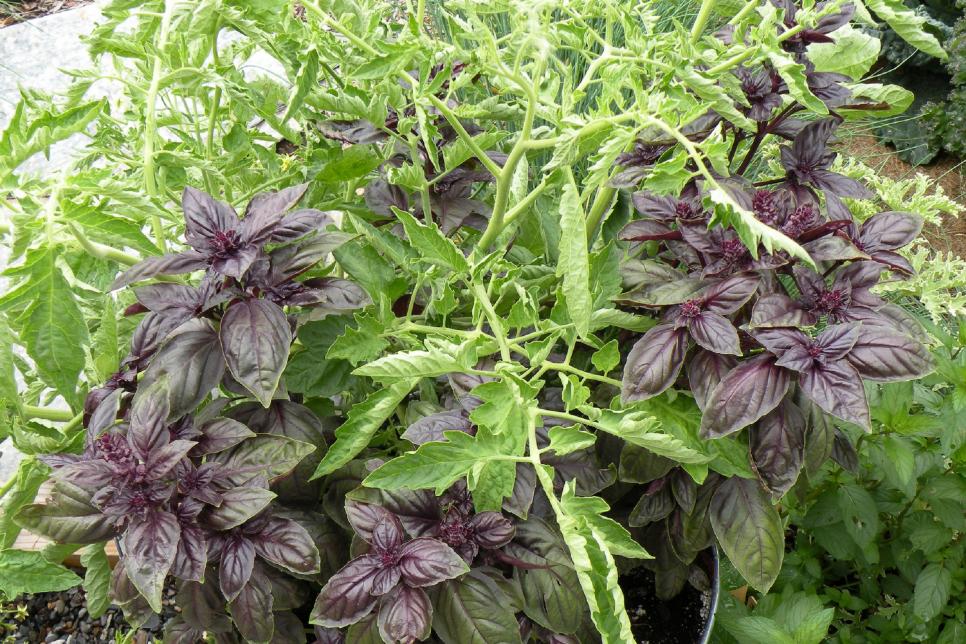 Tomato And Basil
Tomato and basil are a classic companion planting, with basil said to repel pests and diseases. Basil, especially in flower, attracts beneficial insects, including various wasps, which prey on caterpillars like the tomato hornworm. Plant basil on the edges of tomato rows, not between plants, so they get enough sun, or place pots of basil and tomato side by side on a patio. Other good tomato companions: lettuce, chives, garlic, borage and marigold. Do not plant with corn, dill, fennel, peas, potato or cole crops.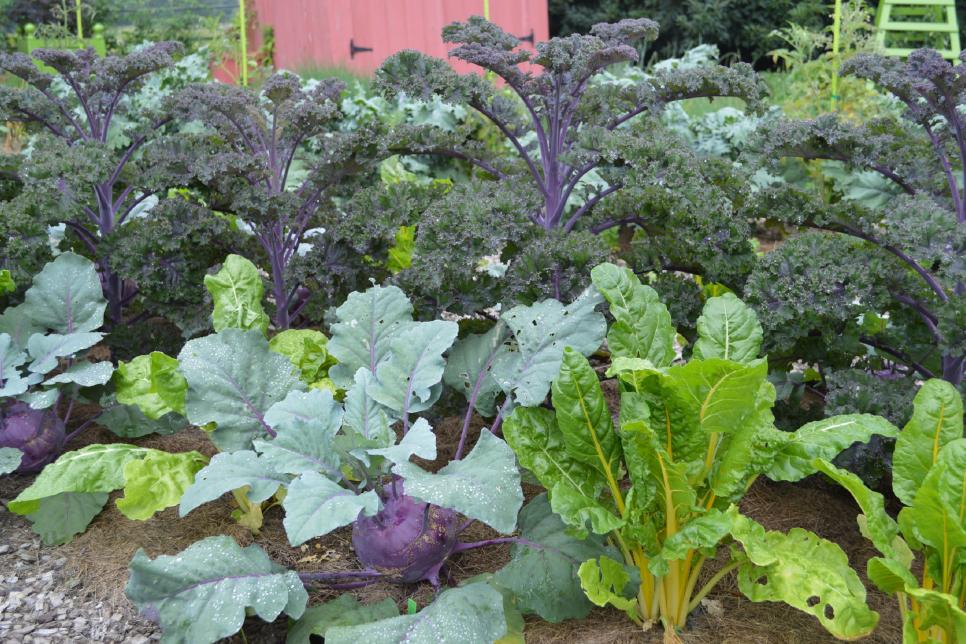 Swiss Chard, Kohlrabi And Kale
Swiss chard (in the beet plant family) is a great companion plant for cabbage family members, including kohlrabi and curly purple kale. The plants also stage a beautiful edible planting with contrasting colors and leaf textures. Other good cabbage family companions: lettuce, carrots, rosemary, oregano, marigold, nasturtium. Do not plant with beans, tomato, pepper or strawberry.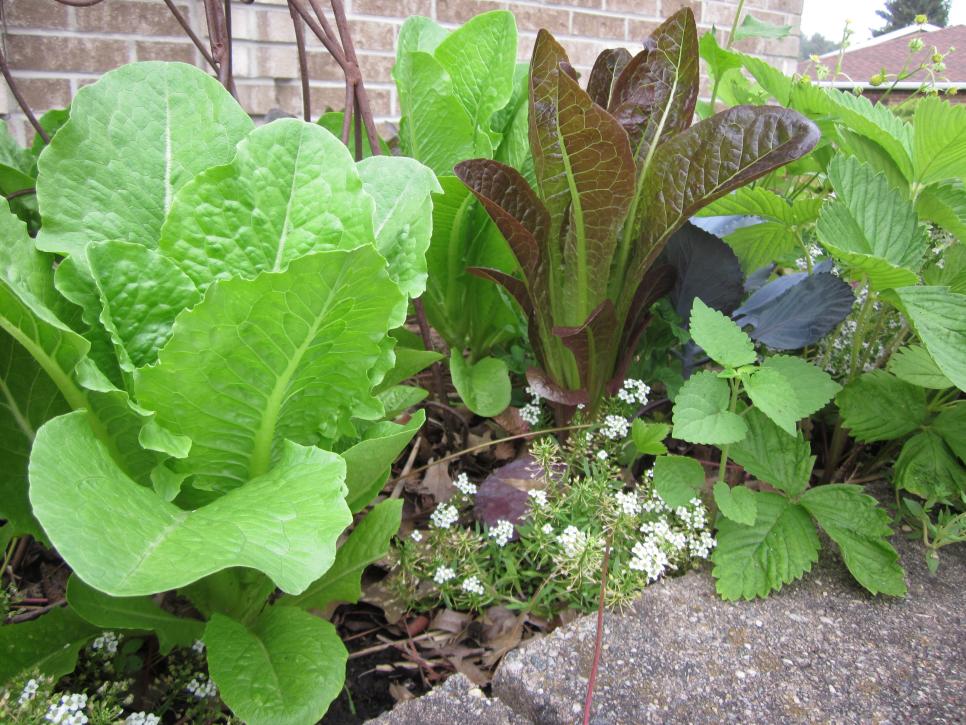 Leaf Lettuce And Sweet Alyssum
Small-flowered plants like sweet alyssum and thyme are great companions for leaf lettuce. The blooms attract beneficial insects, which feed on aphids, a common lettuce pest. Lettuce pairs well with many different plants. Other good lettuce companions: carrot, onions, garlic, radish, broccoli, beans, mint. Do not plant with parsley.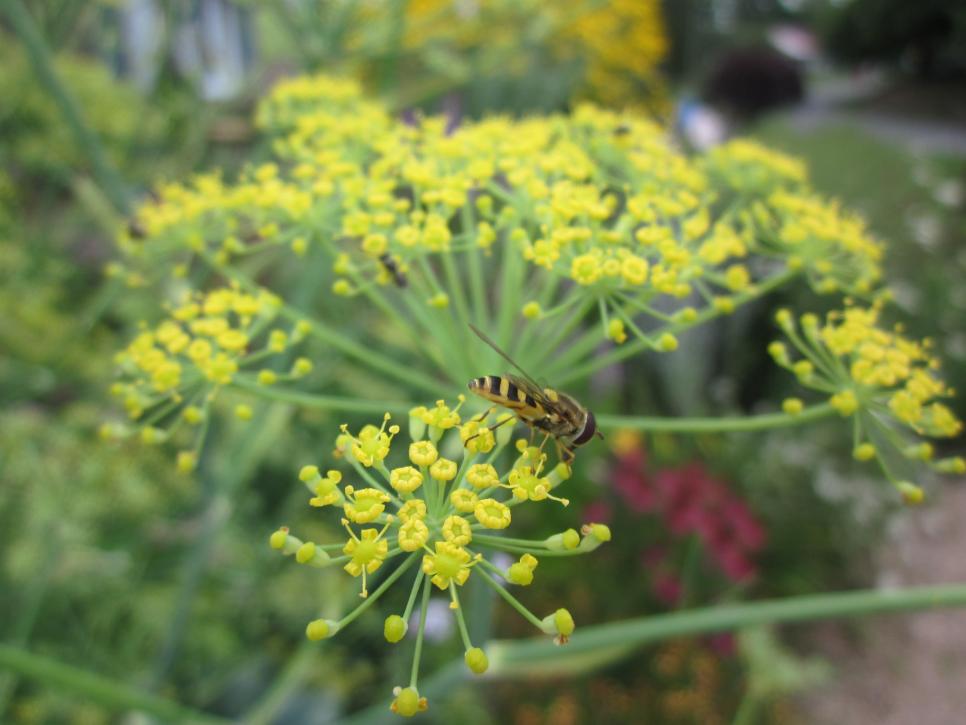 Syrphid Fly On Dill
Dill is a helpful plant in the vegetable garden because its small flowers attract beneficial insects, including hoverflies and ladybugs (both prey on aphids), wasps of all sorts (prey on caterpillars and other insects), spiders and pollinating bees. Other good dill companions: cabbage, onion, cucumber, corn and lettuce. Do not plant with fennel, tomato, carrot or cilantro.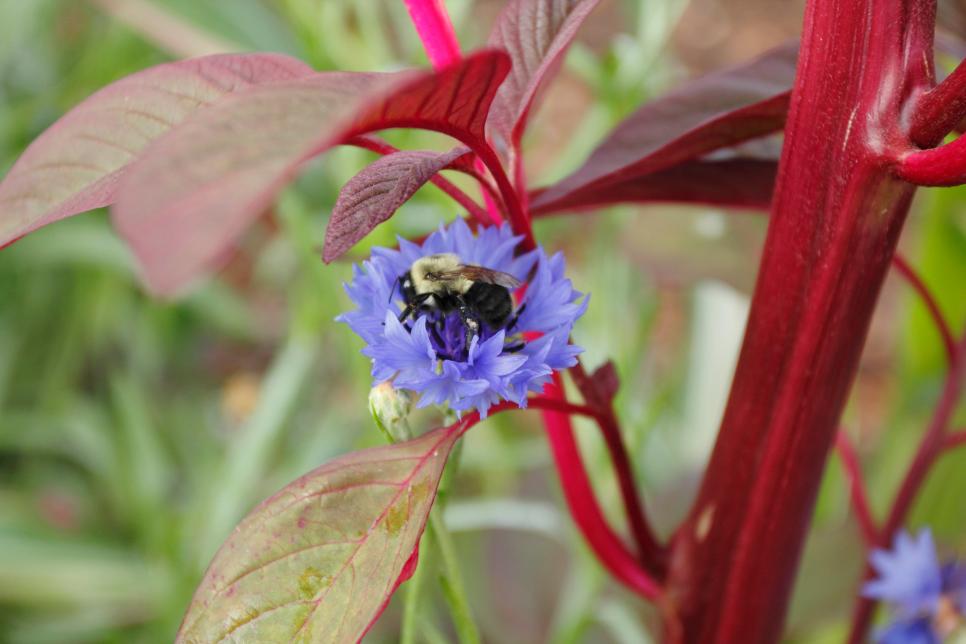 Bumble Bee On Bachelor's Button
Include flowers planted among your vegetables to lure in pollinators, like bumble bees. Arrange flowers in drifts or clusters. Some of the best bloomers to use include calendula, sweet pea, cosmos, alyssum, bee balm and nasturtium. Bachelor's button makes a great companion for corn, which helps to shade the bloomer as summer heat arrives.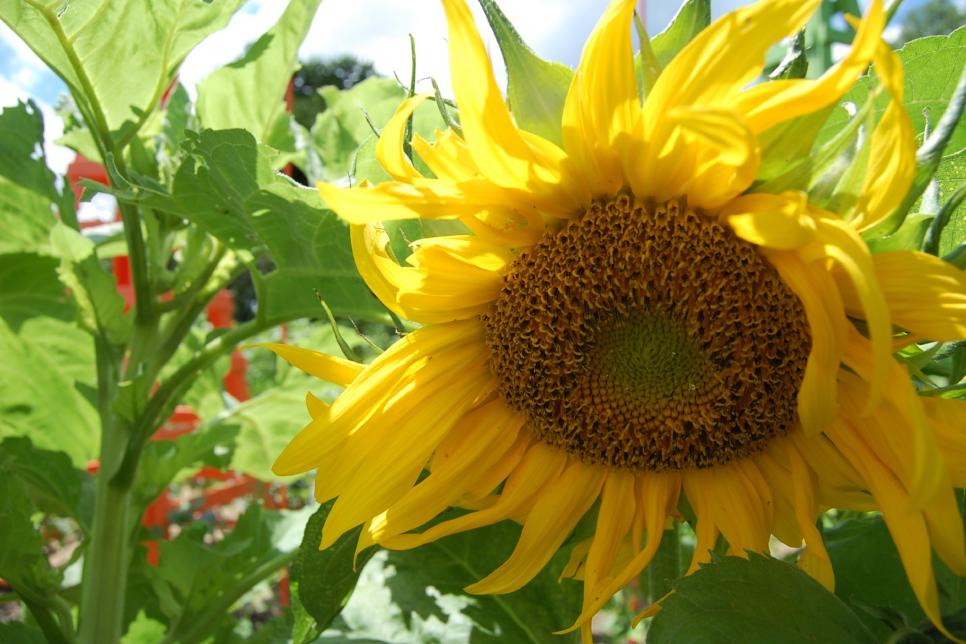 Sunflower In Vegetable Garden
Add sunflowers to your vegetable garden to beckon bees of all types, which help pollinate squash, pumpkin, peppers, cucumbers, and melons. These sunny flowers also lure ladybugs, which prey on aphids. Other good sunflower companions: corn, cucumber, watermelon. Do not plant with potato.
https://www.diynetwork.com/how-to/outdoors/gardening/10-ways-make-your-yard-buzz-worthy-and-help-the-bees-pictures