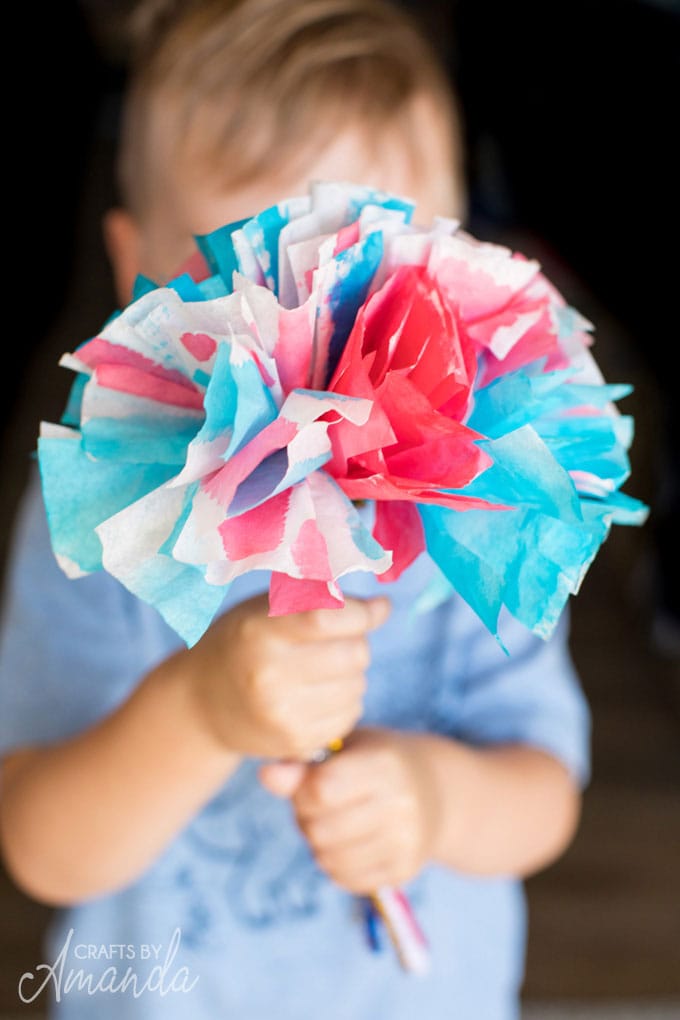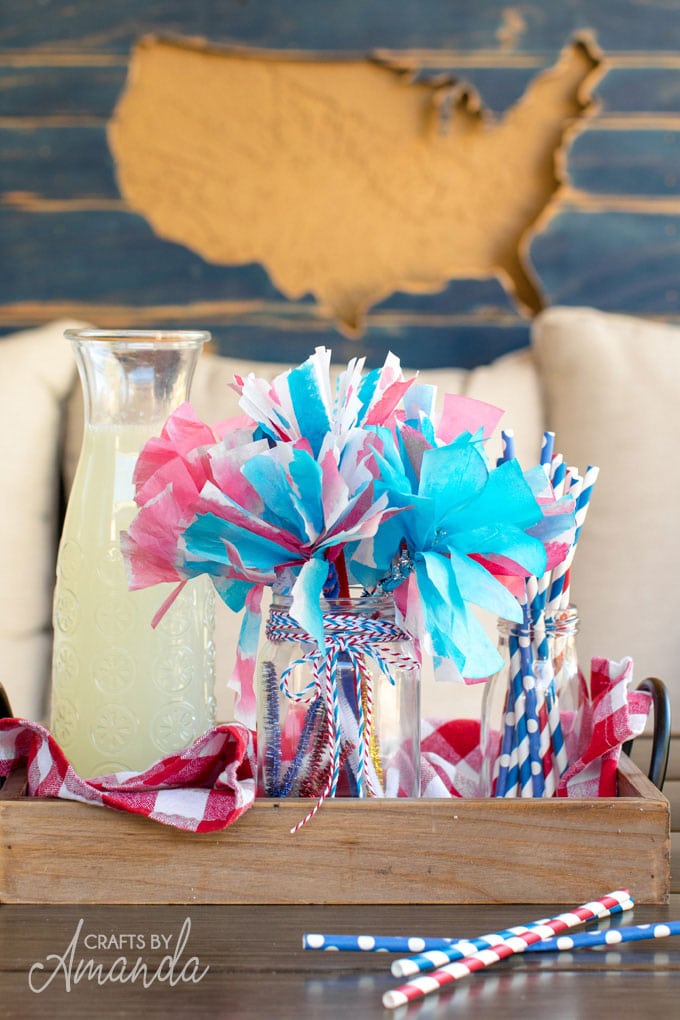 SUPPLIES YOU WILL NEED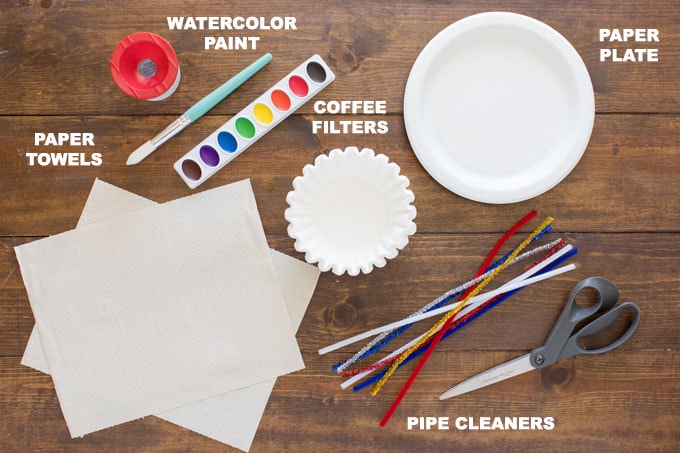 CRAFTING TIPS
Watercolor paint makes these super easy, but you could substitute food coloring if that's what you have on hand.
You can use any color pipe cleaners you have on hand. We suggest patriotic colors like red, white, blue, silver, or gold.
have younger kids wear smocks or an oversized t-shirt, just in case!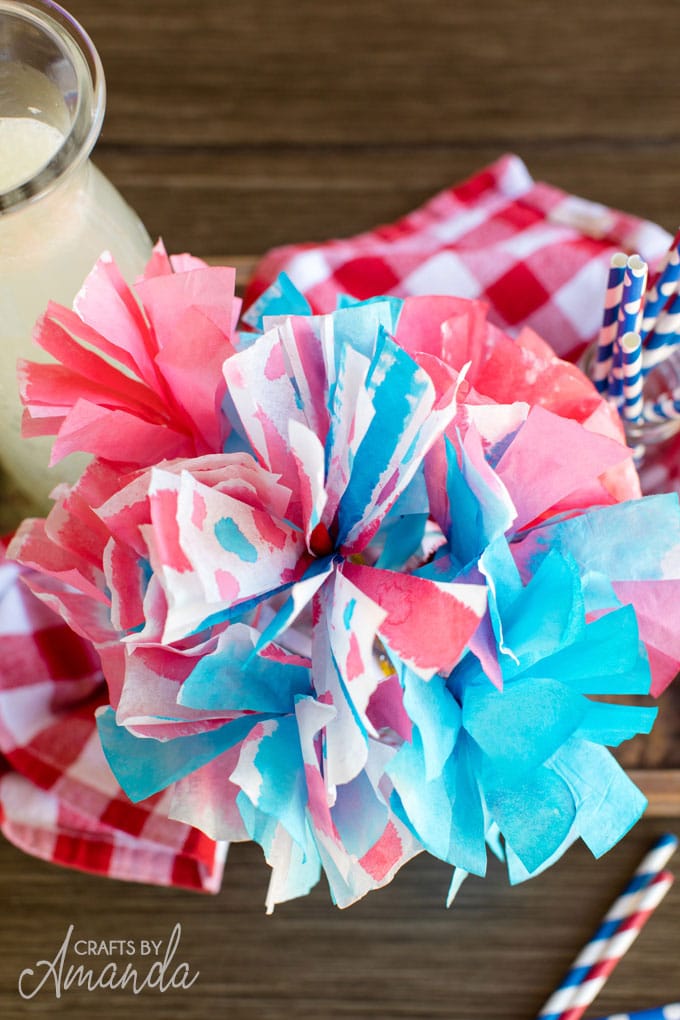 Report this ad
HOW TO MAKE COFFEE FILTER FLOWERS
Place one of the coffee filters onto the paper plate and flatten out.
Paint the coffee filter with water color paint. Paint some solid red, some solid blue and others a combination of blue and red, leaving some areas unpainted.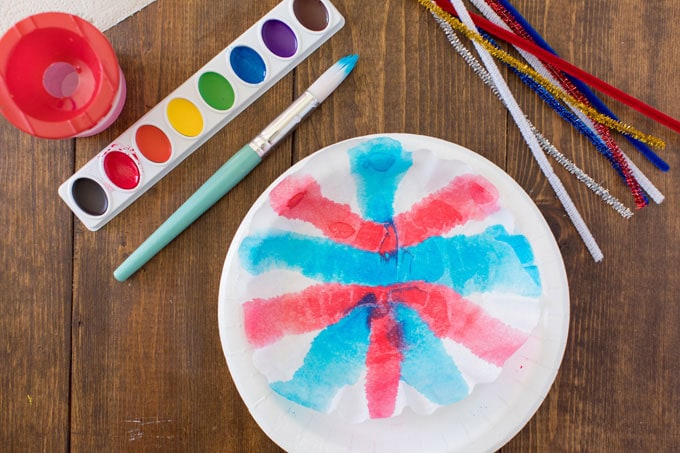 Report this ad
Move the coffee filter to the towel and lay flat to dry. Repeat with the second coffee filter.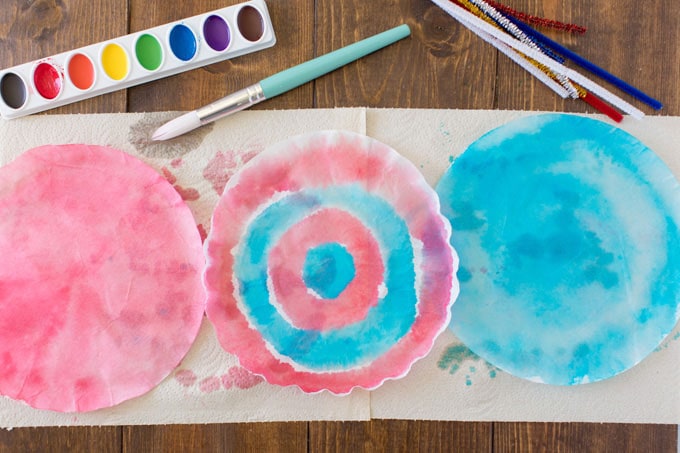 Leaving the center of the filter in tact, cut the coffee filter in strips, working you way around the circle.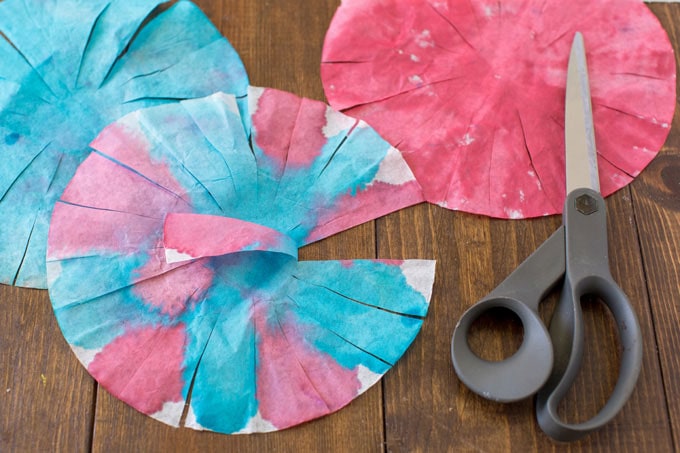 Report this ad
Cut a 1.5″ piece off of one end of a pipe cleaner and set aside.
Take the longer piece of the pipe cleaner and poke it through the center of the coffee filter. There should be about 2″ of pipe cleaner poked through.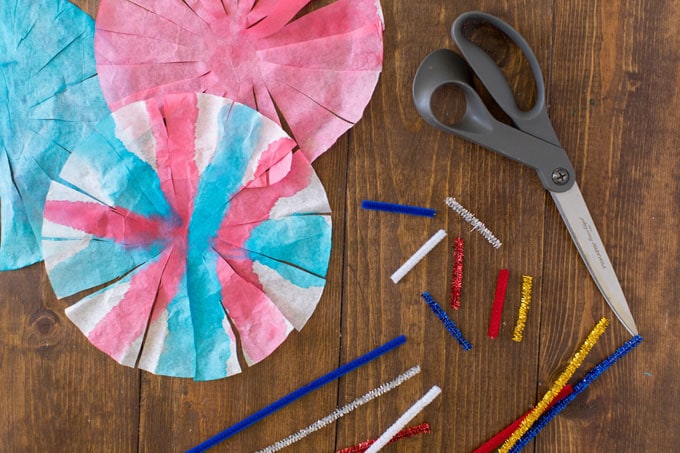 Turn the entire thing upside down and grasp the filter with your fingers.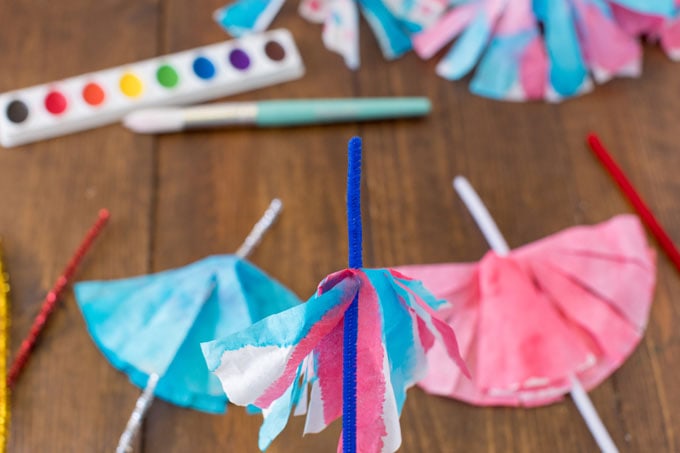 Report this ad
Gather it around the pipe cleaner and secure it by wrapping the extra piece of stem that you cut off in an earlier step. Twist it around the part you are holding and turn the flower back upright.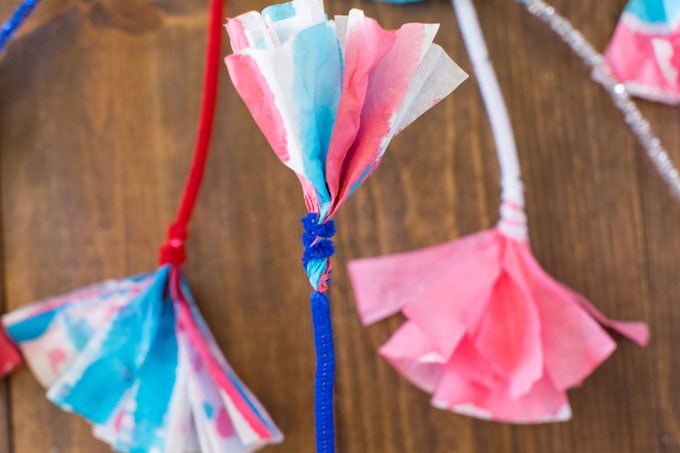 Report this ad
Manipulate with your finger until strips are spread out and it looks the way you want it to.
This fun 4th of July craft is great for kids of all age levels. Make some today!