Avocado Toast Pizza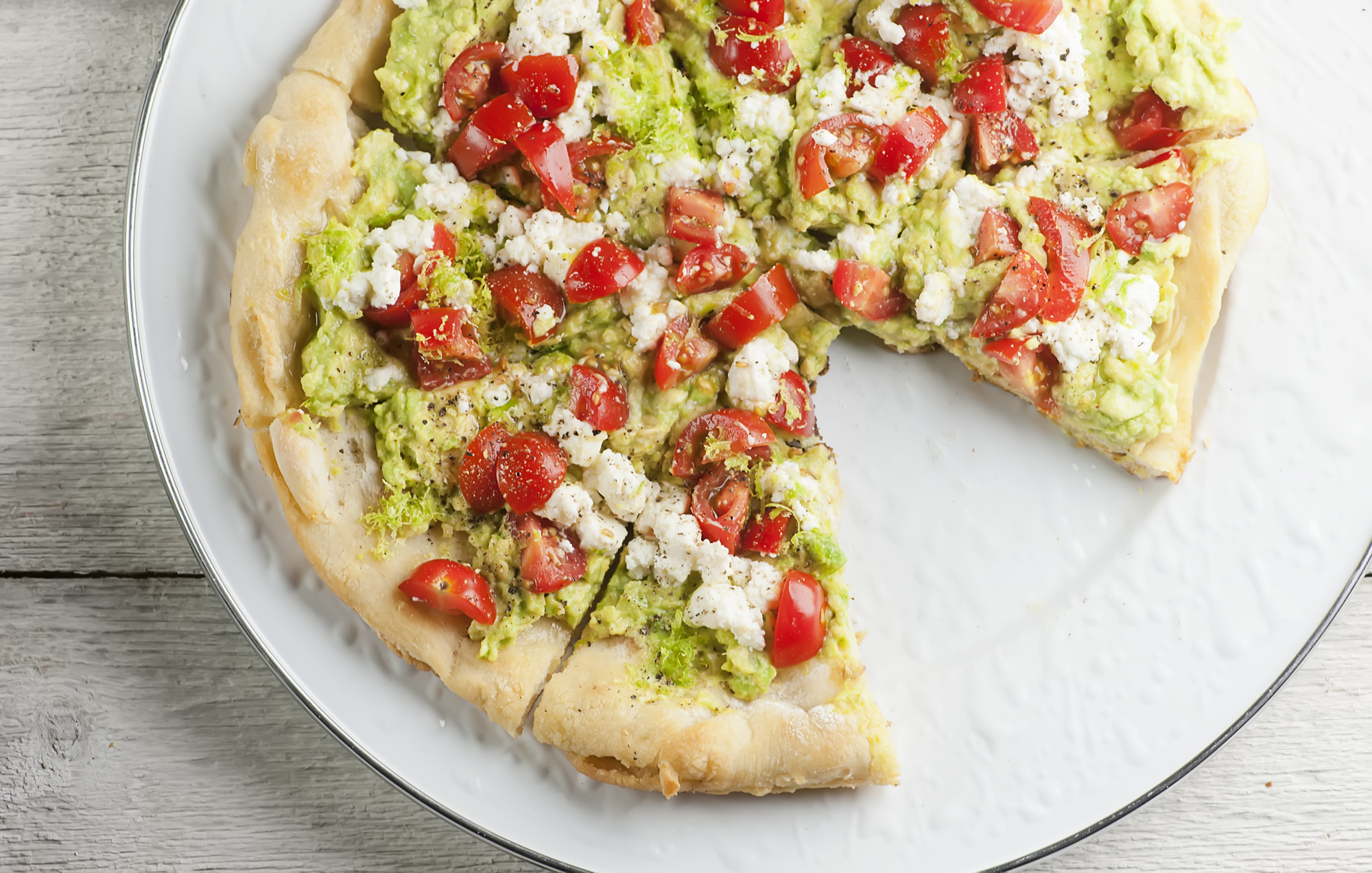 Ingredients
1 batch of pizza dough (see note)
2 tablespoons olive oil
3-4 avocados, peeled and pitted
Juice and zest from one lemon
Salt and pepper
1 pint cherry tomatoes, cut into quarters
1 cup crumbled goat or feta cheese, your choice!
Honey (optional but so good!)
Instructions
Preheat oven to 500 degrees (yes, 500!) and grease a 12 inch cast iron or other oven-safe skillet with olive oil.
While the oven is preheating, roll the pizza dough out into a roughly 13 inch circle and press it into the skillet, making a little crust along the edges by turning the edge of the dough over. Put the skillet on the stovetop and cook over medium high heat until the bottom is browned, about 5 minutes.
Transfer the skillet to the oven and bake until the top is browned, about 7-10 minutes. Remove from the oven and let the crust cool a little in the pan while you make the topping.
Scoop out the avocado insides on to a cutting board or large plate and smoosh with a potato masher or fork until it is as smooth as you like – we love a few chunks! Pour the lemon juice over the top and mix. Sprinkle on a pinch of salt and pepper and mix again.
Carefully transfer the cooked pizza crust onto a cutting board and spread the avocado mixture over the top. Sprinkle on the chopped tomato, cheese and lemon zest. Grind a little more pepper on top. And if you REALLY want to go crazy, drizzle a teeny bit of honey over everything (the whole sweet and salty thing is delectable!).
Cut into wedges and serve!
Notes
You can absolutely make this recipe with the pre-made pizza dough in the refrigerated section of your supermarket, but if you want to make your own dough, Roberta's Pizza Dough is the best recipe I know – click here to see how to make it!