Vinegar on your fries makes them better for you
Potatoes supply a big splurge of fast-releasing carbs that rapidly raise blood sugar levels and insulin in an unhealthy way, and could increase your diabetes risk. But vinegar has the effect of lowering the glycemic index (GI) of fries, which means those carbs get released over a more prolonged period, making them just that little bit healthier.
Honey pretty much never goes off
As long as the honey has been heat pasteurized (and virtually all honey in the grocery store or supermarket has), and is sealed properly so moisture cannot be absorbed, it stays pretty much the same forever. In fact, 3,000-year-old pots of the sweet stuff have been found in the Egyptian pyramids.
A glass of orange juice is almost as sugary as a glass of cola
Both contain around 10% sugar give or take a little bit. Obviously the juice is heathier as it's a good source of vitamin C, which is important for healthy gums, skin and your immune system, plus folate, which helps make red blood cells and can fight tiredness and fatigue. Sticking to just one 150ml (5 fl oz) glass per day of the juice is recommended by nutritionists.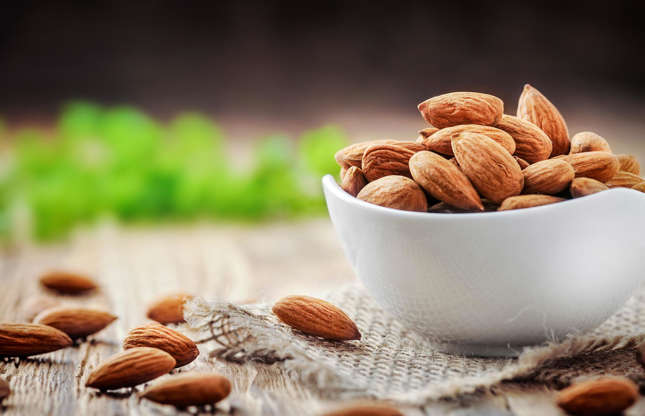 Almonds have twice as much calcium as milk
Gram for gram this is absolutely true – McCance and Widdowson's Composition of Foods (the official guide to the nutrients in food used in the UK), shows that 100g of almonds have 240mg of bone-building calcium, while semi-skimmed (2%) milk has 120mg per 100g (3.5oz). That said, we tend to drink milk in bigger quantities than we eat almonds (and the calcium from milk is easily absorbed), so the dairy option is a better source day-to-day.