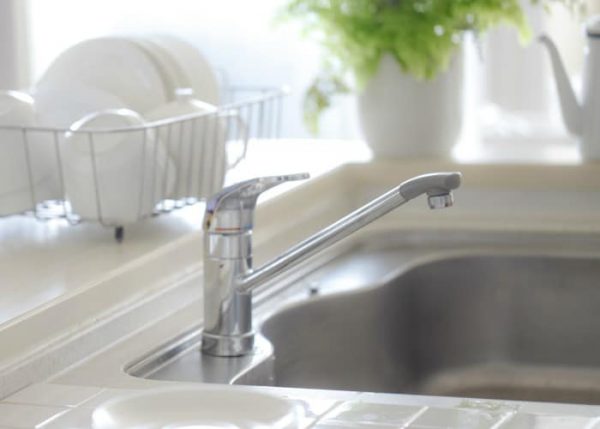 Rub wax paper over your faucets to keep them shinier and water-spot free!
Cleaning ceiling fans can be a real pain! It typically involves covering the entire bed or couch with a sheet so the dust doesn't fall all over, then vacuuming again and again (and again!) to make sure it gets picked up… I seriously HATE it! Problem solved completely by using a pillowcase to clean ceiling fans.  (Tip from Real Simple)
Toss your Legos in a mesh bag and then put the mesh bad in your washing machine. The easiest, least painful way to get them all clean fast!
Clean your mattress by sprinkling baking soda over the top of it. You can add some lavender drops to make it smell pretty too!
Clean your blinds with a sock! Mix equal parts vinegar and warm water in a bowl. Put your hand inside the sock, then wet it with the vinegar mixture.  Wipe the dust and dirt off your blinds and watch as it cleans the top and underside the same time!